Lately Jackson has been more into 'playing music' (pots and pans style!) so most everyday allllll my pots and pans get taken out and he even stacks them back – Daddy may have helped stack these, I'm not sure, but needless to say – I opened the cabinet to get a pan today and this is what I found….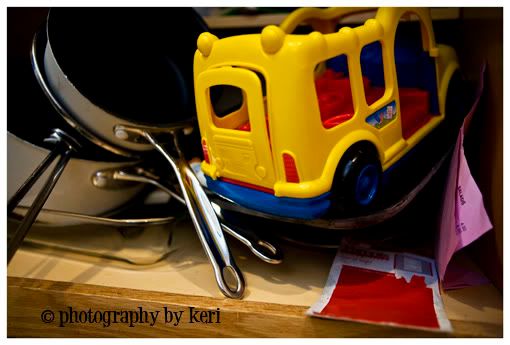 who knows where the 'Parents Outlet Covers' package and local take out menu (pink) came from too???
Oh the joys of my little bear!
Happy Saturday! 🙂
K