Great song – even better friends.
A few months ago my best girlfriends from high school all decided that we should have a get together – some of them I still talk to on a daily bases, some of them I haven't seen in almost 10 years! (scary that thats how much time has passed!!) anyways – we had the best time catching up – we laughed so much – had some good food and good wine and spoke of how we need to do this more often!
A few weeks ago I decided we had already let 2 months pass again and that meant it was definitely time to have another get together. After all, we said we needed to get together more often, right!? So I started the daily emails about when/where to get together. (I'm sure the girls LOVED seeing ANOTHER message from me in their inboxes everyday! ha!) We finally picked a date and a place only to find out -they didnt have any room. Bre graciously offered her place again (THANKS BRE!) so we ended up there. The nicest part being in someones house is that you aren't rushed nor are you at opposite ends of the table trying to talk to people! We all just hungout – had some good food and got to talk together. Unfortunately the big group we thought it was going to be was windled down to just four of us but don't worry, the others will be back next month 🙂 it ended up just being a crazier weekend then some people thought! No worries girls – you're signed up for next time!
Anyways – Bre, Heather, Stef and I had some great Thai food (which I loved by the way – and it was my first time eating it!!! I know, sheltered life!) Maybe next time I'll actually figure out the chopstix??? 🙂 We shared yummy wine and then Heather was sweet enough to stop in the North End and pick up some pastries… Like my butt needed that, BUT it was a girls night so who cares! 🙂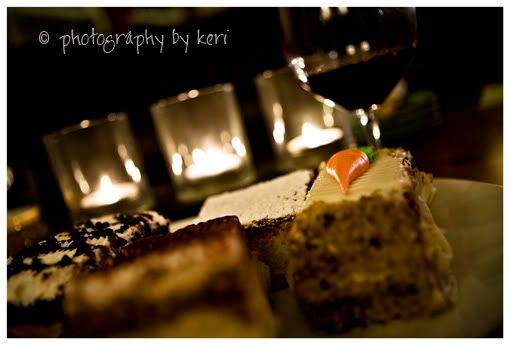 We spent the night catching each other up and talking about old times – and what would old times be without breaking out the ol' yearbook! I can't believe how long its been – I can't believe how much has changed. I guess thats what happens when we grow up? Oh the stories….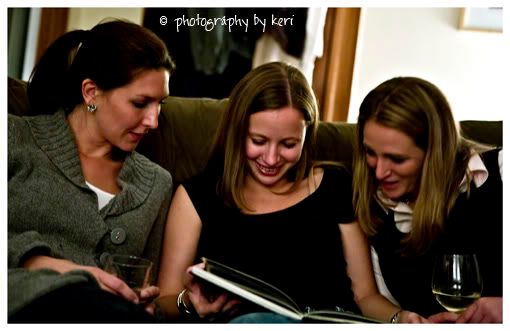 We also decided we should pick a date for the next 6 months now so we'll be able to plan ahead – so stay tuned as I'm sure there will be more parties to post about! We also decided we'll be planning our reunion seeing as we haven't heard anything else about it just yet either – how fun! 🙂
Bre, Heather, Stef – thanks for such a fun night – I can't wait to do it again next time. Alycia, Kim, Kate, Ali, Jill, Colleen and anyone else who didn't make it this time – mark the calendar for next month…and the next 5 months after that!
Do you talk to your old friends? You know, the ones you went through SO much with? The ones who fought through the drama and heartache, belly laughs and tears, the ones who have seen you with your best hair days?! I encourage you to find 'em. call 'em. see what they're doing. You may be surprised just how close you might be. There is something special about childhood friendships don't ya think? i do and im thankful i found my girls again. 🙂
Love you girls – So happy that no matter how much time has passed we can just pick up where we left off!
Hugs,
K