is my two front teeth!
just kidding. 🙂
well its that time of year and everyone seems to be asking 'what do you want for christmas!' .. not sure i NEED anything but of course there are plenty of things i'd love to have! to be honest id much rather spend money on others.. christmas as become so much more then what we want… its about what Jackson wants now! Not to mention how excited I am to see his face christmas morning 🙂 But for what its worth — here's a few things on the list this year…
The Six Million Dollar Crumpler Camera Bag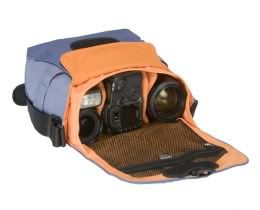 This bag rocks as far as camera bags go. There are tons out there and I'm sure all are great – I use a diaper bag right now (true mom fashion right! – But really its been great!) but as I'm discovering its not as insulated as I thought and I worry for the safety of my lenses! I use my awesome shootsac when shooting by transporting my gear and all.. the crumpler rocks. Even just to hold my camera when we're doing family stuff -thats another big problem! I'd love to just be able to grab it and go!
Isn't it so pretty!! 85mm 1.8 lens.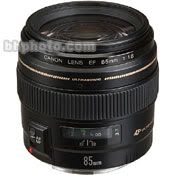 I hear amazing things about this lens.. well, the 1.2 is supposed to be unbelievable but seeing as thats WAY more pricey and I don't NEED it right now, I think the 1.8 is juuuust fine! so pretty right!
Of course there are just too many fun things out there.. so this is always a great choice!
B&H Photo Gift Card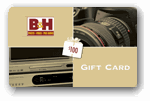 and then of course after all of those work things (which really isnt work and is so much fun!!) you'd need some relaxing things right….
Toasty Toes


cozy toesy in these fleece slippers.. someone wore my awesome ugg slippers in the snow and they are a tiny bit ruined although i still wear them.. these have a sole that you CAN wear outside.. nothing fancy but good enough for these toes!
Now, what is better then being treated like a Super Star at a beautiful Spa?!
Maison Esthetique Christiane Bourque Spa is heaven on Earth!


I have only had a handful of massages in my life – all while i was pregnant and it was heavenly. If you are local and looking for a gift for someone – GO HERE. you feel like royalty and forget allllll about the outside world. Hubby hates massages so he won't be getting this – but i wish he liked 'em!!
Thats about it for me…I LOVE stockings though. Its my favorite part of christmas I think.. I love finding cool little things for other people to put in their stockings! Sometimes you can hide the best gifts in there! Rick did that a few years ago – put a piece of jewelry in there — who expects that in a stocking?!?! I can't wait to see what I can find this year for him and jackson – what are your favorite stocking ideas? 🙂
…………………..
So whats on the little bear's christmas list… well we've already got some Thomas the Train stuff, Grow with me Little Tykes Basketball hoop, and a few odds and ends. Here are a few of the yet to get things…. given the fact that he's still so little, we could get away with what we have already! he is happy with the box stuff comes in but thats no fun!!! heres whats on the wish list…

Of course we will get Red with 'Jackson' in white… ohio state and all! He has outgrown his little green chair but loves to sit in it! this chair rocks – I can't wait to see him in it!
Leap Frog Phoics Magnetic Letter Set


Some friends have this and jackson loves it!
Adorable Lands End Slippers


Like mommy, like son, always cold piggies!! how cute are these!! and they'll even stay on!!!
L.L.Bean Pull Sled


we played at our friends house last year in the snow with this and it was awesome! jackson could hardly sit up then and he loved it – imagine this year!? you can even have it engraved- isn't that so cool!!
Giggle and Go Elmo Tool Bench

So sad. We can't find this anywhere! A few of our friends have it and Jackson L
OVES to play with it – we thought we purchased it on ebay till the seller sucked and didnt end up actually having it. thanks for nothing.
Now.. thats the mommy and the little bear… what does daddy want?! we're still waiting to find out… daddy never wants anything special – says he'd rather spend the money on jacksonbear.. but its Christmas Daddy! You know we're going to get you something anyways so you might as well tell us what you want!…
Stay tuned.. maybe this post will spur some ideas….. right baby!??!?!
Happy Shopping … Let the Chaos Begin!!!!
Hugs,
K