Jackson has a new shirt he's been sporting around… Check it out!
Oh – and this is the back….
Yep thats right… and in case you needed to see it a little closer just to be sure…..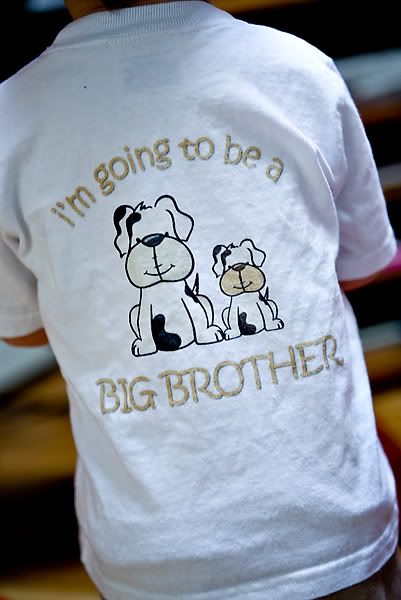 We are very excited and have been super excited to share our news with all our family, friends and fellow bloggers!! I have been anxiously awaiting this post because I can now explain my lack of posts!! Between a bad case of morning sickness and complete exhaustion I didnt have it in me to keep up with the blogging… BUT i'm happy to say we're in week 13 now and the morning sickness has begun to subside (THANK GOD!) and I'm sleeping a bit better as well! I have lots to update on here now that our news is out – but we wanted to share our good news with all of you..
THANK YOU for being understanding fellow bloggers! I promise we'll be better about our updates 🙂
Hugs and love to you all…
xoox
Keri, Rick and Jackson