Rick and Jackson watched the big game together! All ready in in the jersey's and everything! (even M&M's all over the face to celebrate the win!) Yay!!!!! (You should have heard him – everytime Rick would yell at the t.v. Jackson was right there yelling too! It was a riot — He even started yelling "Bbbbbbbbbb….' for Beanie – one of the players names! haha…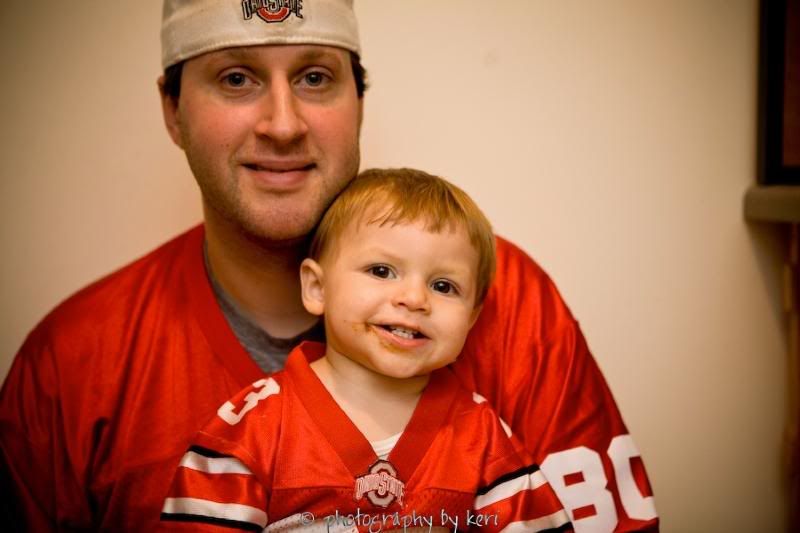 Touchdown!!!!!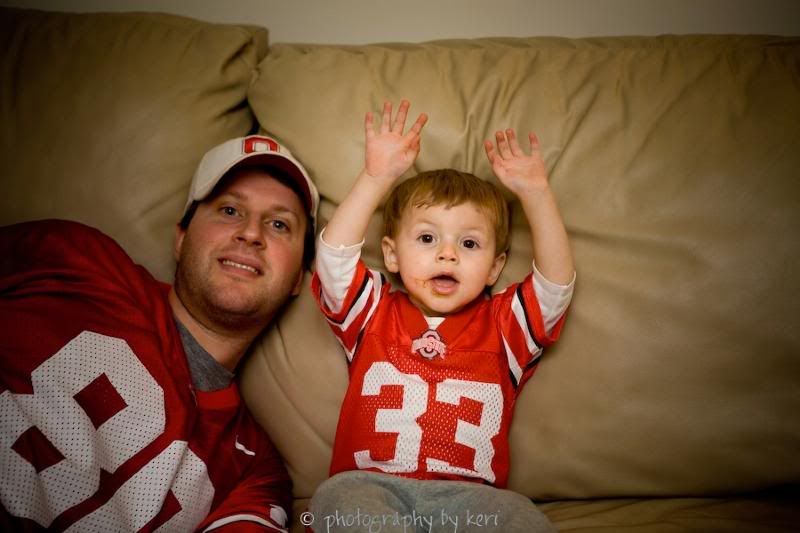 And even a little time for books 🙂 (thats my boy!!!!!)

After that and it was time for clean up before bedtime Jackson decided it was time to put on his brand new winter boots we got on Friday. Check out this new style! Lookout ladies… he's got some serious fashion sense!
**I wish you could hear the giggle with this picture!!

awww… nice kisses for the crayola markers — he's a great staller before bed!!

thats all for now..
back to the grind tomorrow…
hugs,
k