It was Mi-Mi's birthday so we headed to The Cheesecake Factory to celebrate!
We got seated at the coolest booth which was a semi-circle but had mirrors all the way around the table! i kept shooting around but thought it was getting distracting so i put it away — but boy was it fun!

check out Mi-Mi' birthday Burrito — do you SEE the size of that?? I should have taken a after shot but she didn't even eat 1/8 of it! haha…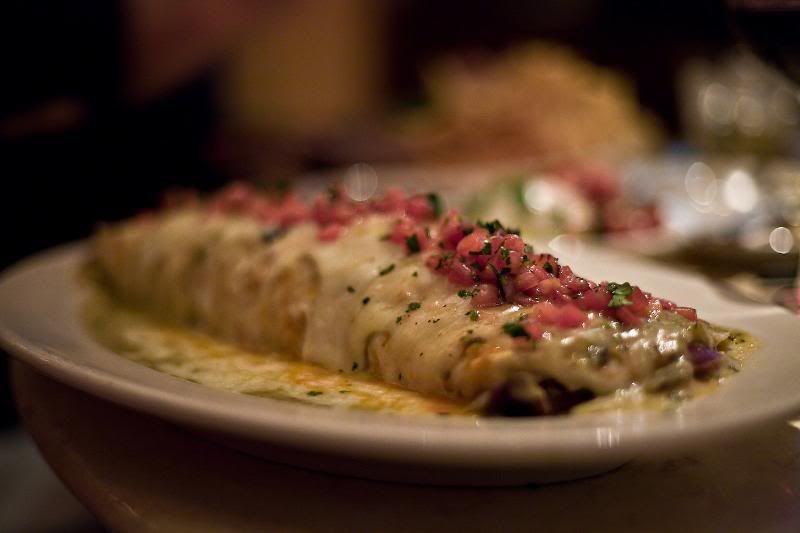 Happy Birthday Mom- We hope it was a good one!! Thank you for all that you do for so many others… We love you!