mmmmmmmm some serious owey goewy goodness below…
we're having dinner with our bestest neighbors tomorrow so of course we had to break out a new recipe to try … i went with the pioneer's 'bestest chocolate cake you've ever had in your whole life' cake… and honestly – no lie, it is the best chocolate cake ive ever had in my whole life. icing and all.
mmmmmm -mmmmmm…. check it out…
a whole (note the spelling!) cookie sheet of goodness!!! check out that icing too!!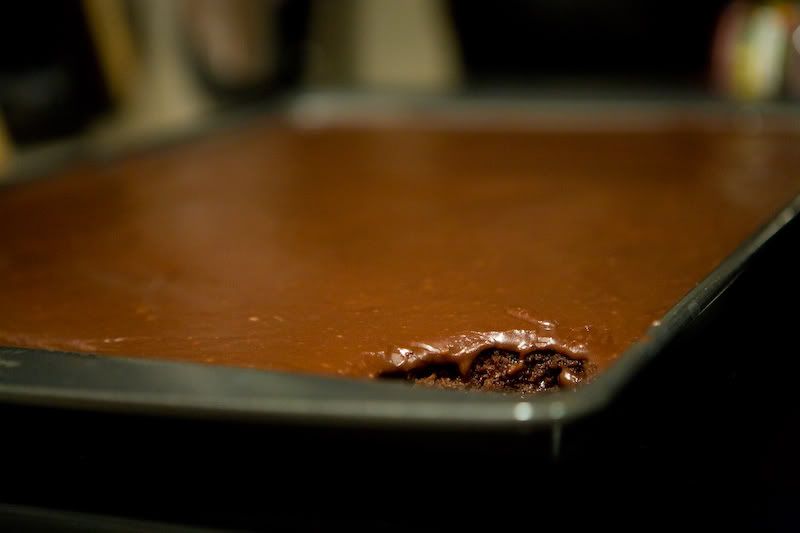 doesn't it look awesome! too bad it didn't stay on the fork that long…. hehe…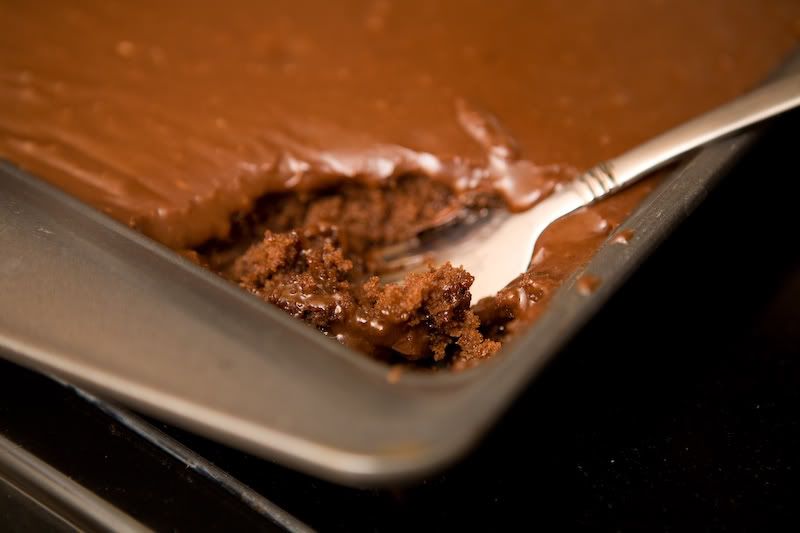 and then just to have another option I made the old Raspberry-yummy-delicious-cake that I make for a lot of things…
Especially pretty around Christmas or Valentines day… Stay tuned for the inside shot tomorrow…