Warning – Image overload below!
We are so excited Uncle Randy is visiting us for the next week and a half! We have been a little busy since he arrived on Friday and have a lot more stuff we'd like to do while he's here! Jackson is especially happy to play with Uncle Randy. Yesterday morning we heard Jackson on the monitor talking away – then he got quiet. really quiet. sometimes he goes back to sleep (rarely!) so we thought he might have gone back to sleep – as I looked at the monitor (yes we have the video monitor which ROCKS and every parent should have it!) I noticed he wasn't in there!! I said to Rick, Jackson wasn't in his crib, not even THINKING that Uncle Randy might have got him up. We both JUMPED out of bed and went to open Jackson's door. As we got to the hallway we saw two little piggies standing at the couch. As we looked closer we saw favorite Uncle Randy snuggled up with Jackson and a BRIGHT YELLOW BAG. thats right the BRIGHT YELLOW GERBER GRADUATE FRUIT SNACK BAG!!!! (we call these chewys in our house!) Jackson gave us this ear to ear grin as if he was saying 'check this out guys – Uncle Randy is giving me CHEWYS before breakfast!!!'.. we totally busted them! Jackson jumped down and ran across the room with excitement – we all cracked up laughing. It was so funny – but WAY too early for pictures so you don't get any from this story. 🙂 I hadn't even had my coffee yet!
So we headed to a different farm today (I still have a lot of images from the farm we went to last week when i took the image below) but we headed to brooksby farm where I have a session with our wonderful friends and their kiddos. We got there early enough and played around for a while and snapped some shots with Uncle Randy. Uncle Randy came to visit last year when Jackson was just 3.5 months old you can see here…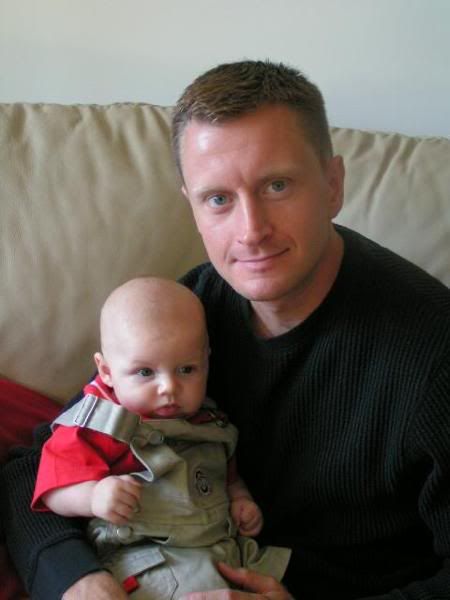 and now look at them!!!!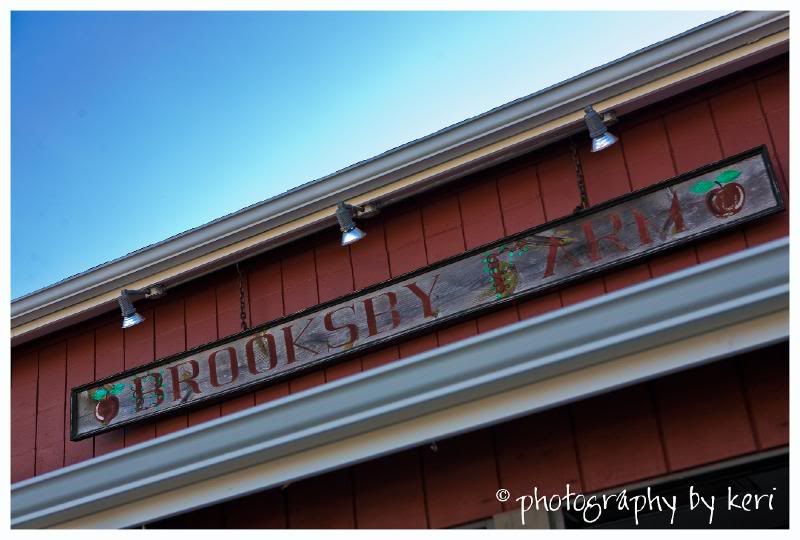 My favorite part about this image is that you can see his little shadow behind him. I love to play with shadows in images – i love that its just peaking through! Swinging 1-2-3- with Daddy and Uncle Randy!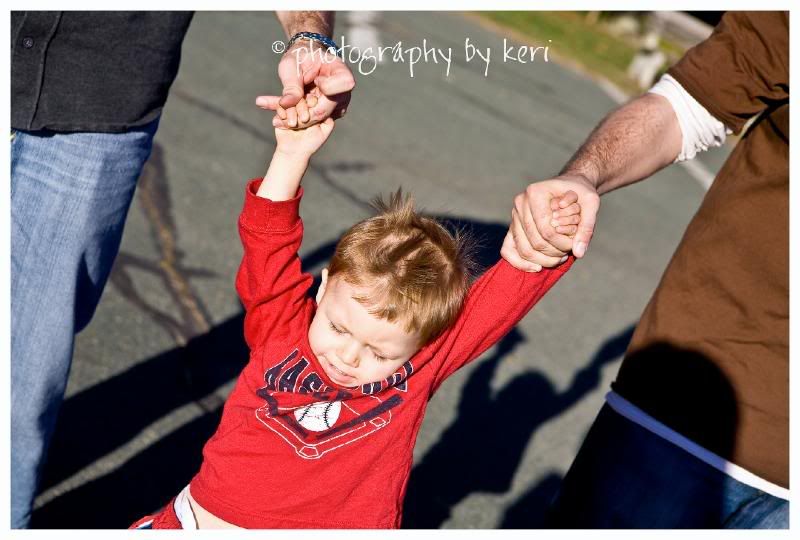 Can't go anywhere without a ball – luckily we found this football in the parking lot!

Pumpkins…

Pumpkins……

and MORE pumpkins!!! (can you believe we forgot to buy some!!)

This is my favorite!!

*****
That was all fun and good but earlier in the day we had quite a tramatic event! Jackson needed a haircut. We decided we'd try out 'Snip-it's" — you know the kids haircutting place? Well seeing as last time he screamed his bloody face off we decided hey, MAYBE he will like the the colors and toys……………. I'll let you be the judge by the first picture what the outcome was like this time… (rick and i both took some of these – not sure who took what!)
**Notice: TWO lolipops which he has never had a single lolipop in his life! I was also holding Chewys and we had other snacks and drinks with us too…Why is it that I am wearing the cape and jackson isn't wearing anything? haha!

the little kids snip-it's tv show was on too!! but still.. no dice.

He decided as soon as he was done 'I'm SO out of here.'

But then then dad gave him a NEW lolipop – seeing as the two he had before were now covered with hair! eeewww! he didn't even realize the paper was still on… hehe…

okay so maybe he got two new ones. he was crying his eyes out!

sad or not couldn't you just eat him up!!!

finally – the END. all smiles of course – lolipop in hand and the trama was over! haha…

Hope that caught ya up on the happenings around the household lately… there should be more to come over the next few weeks…
Thanks for checking in…
Hugs,
K