ha! Nope its not the 85mm 1.8 lens thats calling my name BUT it is something just as handsome!
I was working in my office when Jackson came in to 'help' – he grabbed this empty box and sat right down in it! That little boy just cracks me up!
I had my camera right next to my desk and the way he was just standing next to me looking out the window brought tears to my eyes as I realized these quiet moments will be gone one day and I will have to 'remember the time' when his little chubby cheeks fit in his in his tiny chubby hands… those big brown eyes melt my heart every time I look in them….
Attempting a few shots for the birthday card (yep thats right, the big TWO is just a few weeks away – CAN YOU BELIEVE IT!) and in perfect Jackson fashion he wanted nothing to do with the camera… but I happened to catch these few classic moments… if only there was sound for you to hear the 'choo-choo-ing'…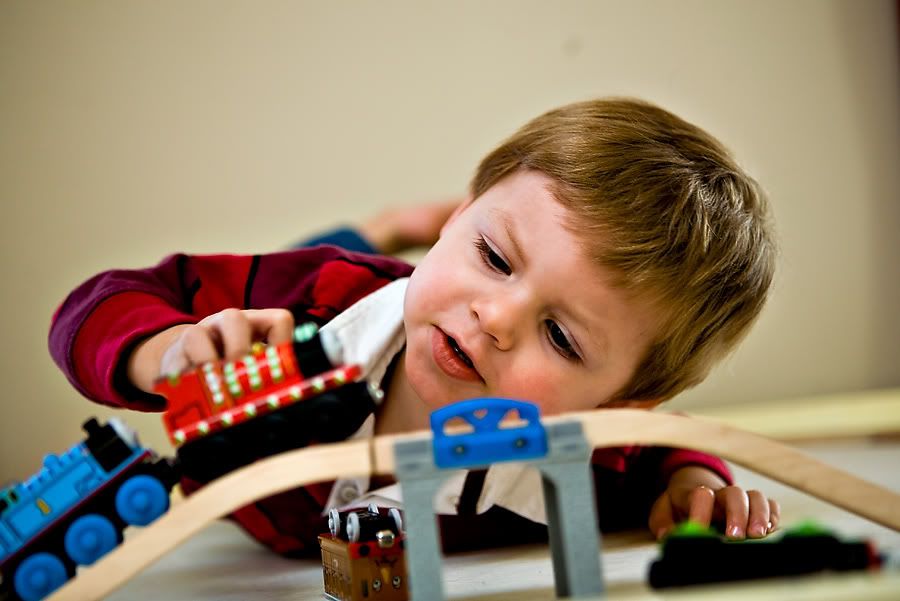 I do love the itty bitty sunlight that was sneaking in the window…

Thats about it on the home front for us .. just a few shots for fun!
Happy Cinco-de-mayo!! 🙂
k