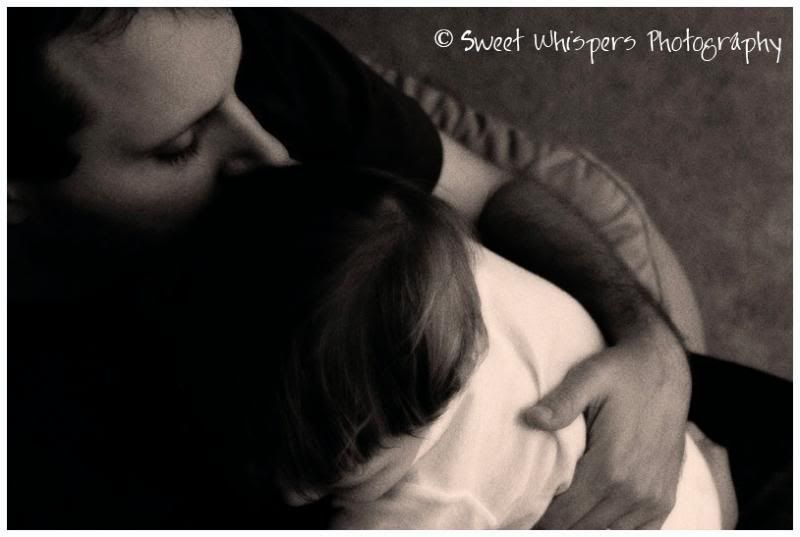 I love this picture. It brought tears to my eyes as soon as I opened it on my computer. We had such a fun silly family night! I have some funny jackson dinner pictures coming as well but they will have to way until tomorrow.
The three of us sat down at the dinner table together with our dinner music on ready to talk about our day. Jackson apparently wanted to go first. This is how it went…
Mom: "Jackson, tell daddy what we did today – did we go to Mi-Mi's house?"
Jackson: "Mi-Mi-Mi-Mi"
Mom: "That's right we went to see Mi-Mi's in the car"
Jackson: "Car Car"
Mom: "What did we do at Mi-Mi's – did we see Winnie the Pooh and Owl?"
Jackson: (makes the most hysterical owl face!) "Who Who Who" (stay tuned for that picture!)
Daddy: "Did you see the duck's today?"
Jackson: "quack quack quack"
Daddy: "Did you play outside with the ball?"
Jackson: "ball – ball"
He was too busy signing for 'more drink' to keep talking! It was someone else's turn I guess 🙂
haha… it was hysterical! He is growing up so fast its scary! I can't believe he TOTALLY gets what we're saying. He helps clean up the toys – he will get something from across the room if you ask him to! The other day we were stacking blocks and the tiny block was missing – Rick asked – 'Jackson where is the little block?" wouldn't you know, he got down on his belly and climbed under the couch to pull it out!!!!!! Stinkin smarty pants that kid!
Anyways – so we had an entertaining 'chatty!' dinner and then just spent the rest of the night goofing around. We turned the ipod up pretty loud and danced all around the living room; jackson was so jealous when just Rick and I were dancing he would sprint across the room and lift his arms to be picked up to join us! Funny boy!!! So we did some dancing, we did some wrestling, we did some books we were having so much fun before we knew it it was time for bed! We even skipped the tubby tonight but its okay because he had a one this morning!
I just love nights like that – ya know, when its just you and your family – when you can just be silly and laugh and have fun – isn't that what its really about anyways?! don't forget to have fun every once and a while 🙂
I am just so grateful for my beautiful son and my amazing husband. Without all of his help I'd never be able to do everything around here – especially with work and Jackson! He is so supportive and understanding. He always does everything he can to make sure everything is taken care of. He is always the first person to help whenever I need it. On top of that, (as if I didnt love him enough for all of those reason and then 10000 more!) watching him with Jackson is something amazing. I always knew he'd be a great daddy but now that he IS a daddy he is far greater then I ever dreamed. Jackson is so blessed to have you as his role model – I am so thankful he gets to look up to such an unbelievable soul. So thanks babe! I am so proud of you and all that you do for us, our family, and our friends. Thanks for being my 'home.'
So yeah, I caught this picture just before Jackson headed off to snuggle with Rick before bedtime. I don't know what it is but it just melts my heart… my two boys!
Just wanted to share! Thanks for listening to the sappy, proud, mommy/wife-goggled girl!
Hugs to you all 🙂
K