Grabbed a few shots at the park yesterday for the birthday party bash on Sunday… He looks SO big to me in these pictures!!! They stopped me in my tracks when I opened them – I guess my little baby is really growing up to be a handsome little boy! Good thing there's another baby on the way to calm that baby fix 😉
Love you with all my heart Jackson,
Mom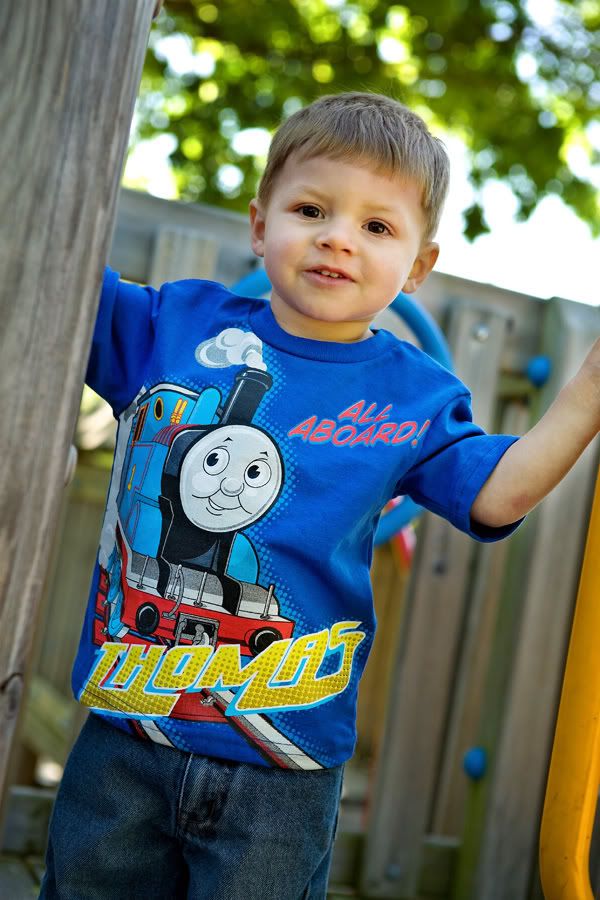 this is the face you get when you see the train going buy — "Listen" he was saying…"I see Emily and Thomas!"… silly boy!