jackson david sure does love to clean. he is the first to do 'clean up' at any friends house, play group or gym class. even before taking his naps or going to bed for the night.. he is a very good cleaner-upper 🙂
just a few weeks ago (as you may remember from a post below..) he has become very interested in the swiffer, the broom, the vacuum, anything that he can clean with… sooooooo what better way to help him then to get him one of his own! not a REAL one silly — the cutest little vacuum you've ever seen… Elmo (he says: memo??) and Cookie (he says: num num num) of course!
How cool is this: It can be BOTH Elmo and Cookie! you just flip the top and its a new face!! It even says funny things … Cookie says "num num num, I love to vacuum with you! …. and….. ohhhhh big dust bunny!' haha… Oscar says 'Hey Cookie, you missed a spot!' … and Elmo just giggles of course!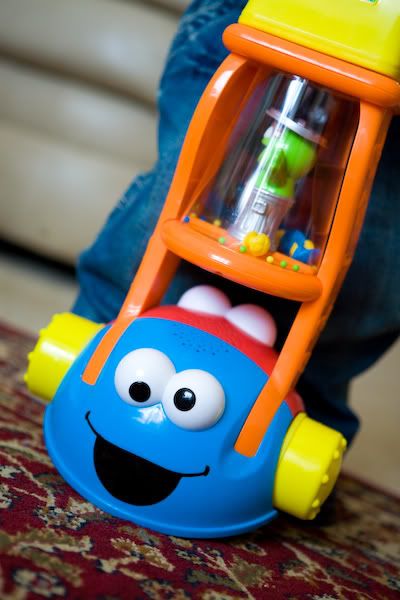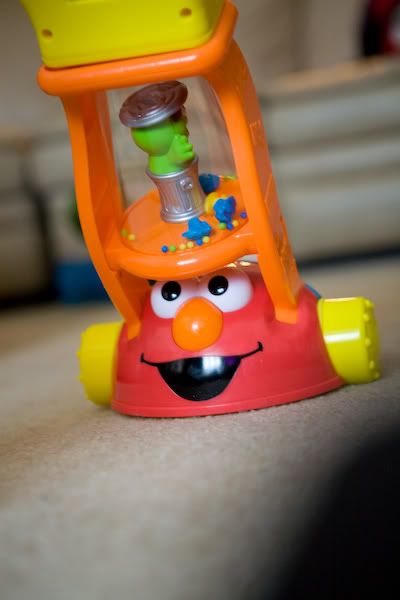 also the new thing is — whenever he is focusing on something or concentrating – he sticks his tongue out! ahha.. still so cute nonetheless!! 🙂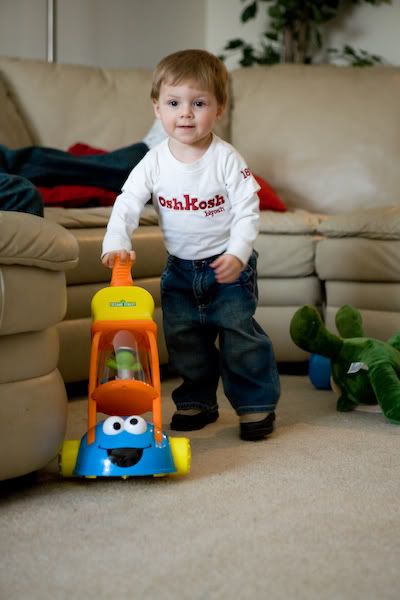 Lastly – jackson LOVES to put change in his piggie bank. Whenever anyone comes over he runs into his room to grab it and asks for 'money!' haha.. he loves the idea of putting it in so now we just take the bottom off.. shameful i know. Until we saw THIS toy! His own TOY piggy bank!! I've always been pretty grossed out by him touching all those coins – let alone if he pockets one and tries to eat it later or something crazy… so now, no more worrying! we can put the real one away and he can play with his very own cute piggie who sings and counts and everything,…. the new favorite word of the week: YEEEEEHHHH-DOOOOOOHHHH (as in yellow) (pronouced – yed-oh!) check out the coin he's putting in… 🙂

and just a few fun ones from the past few days… 🙂
playing peek-a-boo through the tunnel before bath time!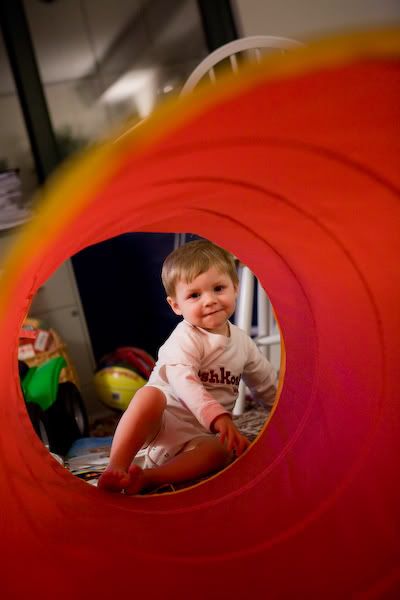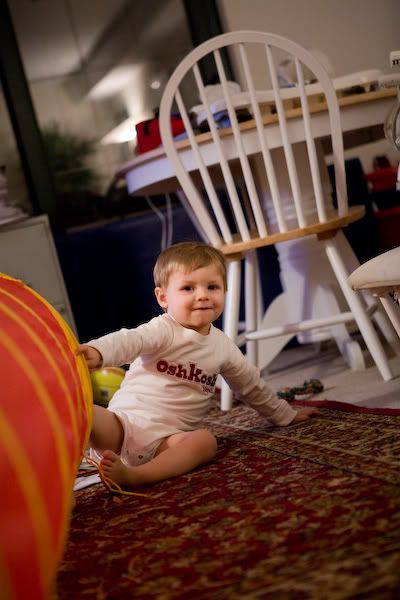 my little baby is growing up too fast… where is my little baby???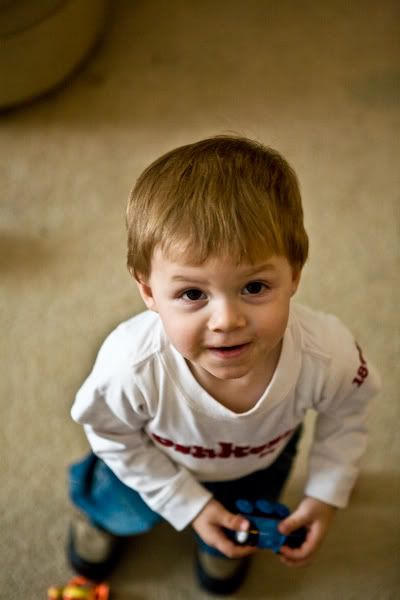 ohhh i love that face!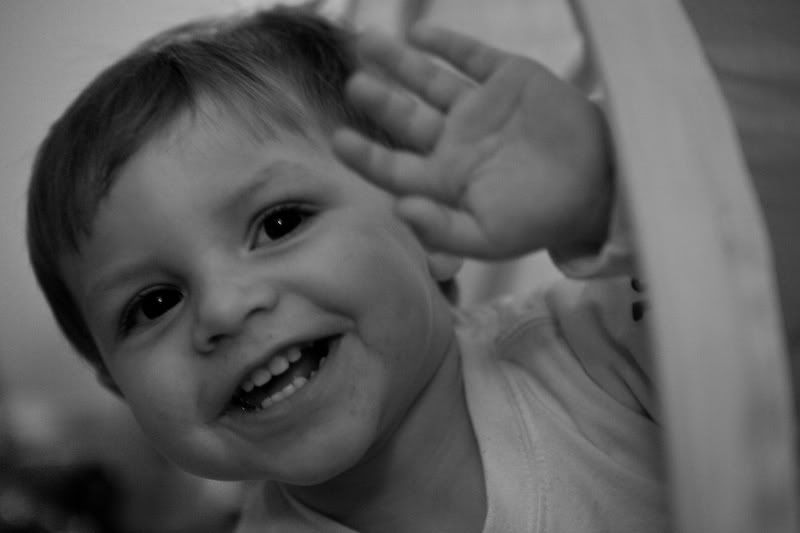 sad to report Nemo took a hit… Jackson ripped his tale off but DONT worry! he still wears him all day… he was tearing it off saying 'Uh-Oh… Oh no..'… well STOP silly!!… I wonder how long it will last…. poor Nemo……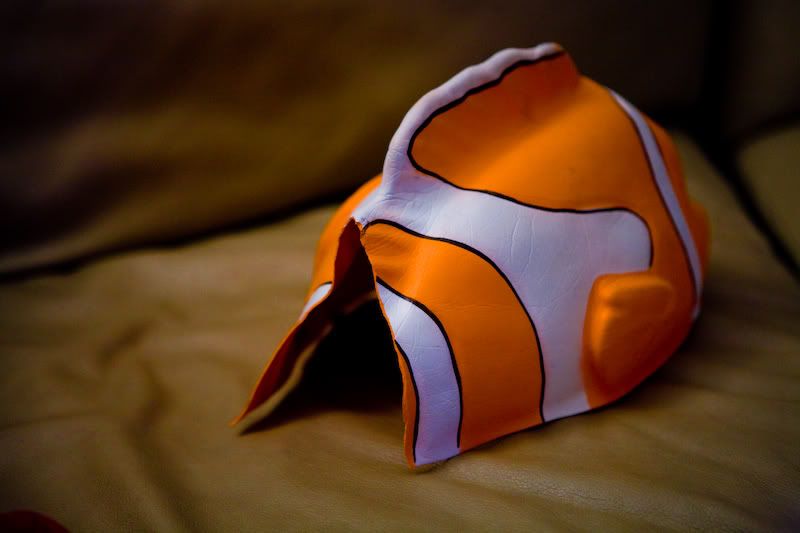 Thanks for checking in…
Hugs,
K