so we headed out to play in the snow WITH mittens that stayed on and some sunlight! (as always – click on the image to make it larger!)
as you can tell – we sure got a decent amount of snow — especially when its compared to a little almost 19 month old little boy 🙂
check it out for yourself…
watching the plow early in the morning clear some of the snow from our parking lot!

can't take his eyes off it!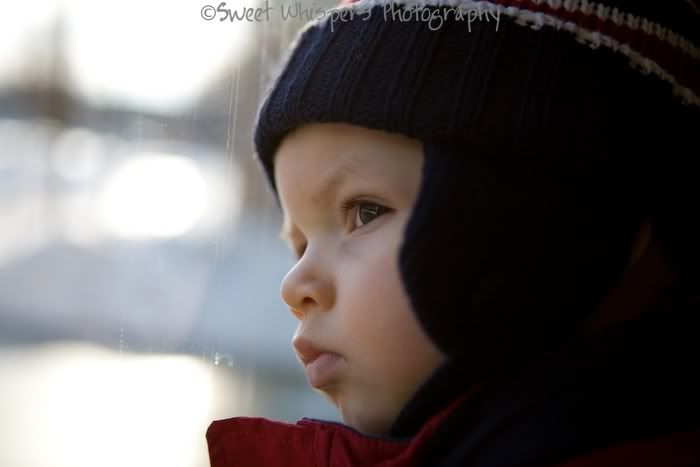 what kind of face do you get when the plow goes away? (or just around the building?!)…………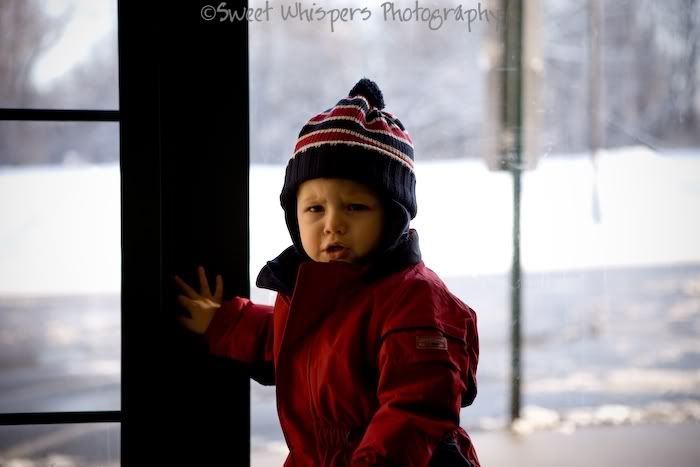 Oh don't worry – he came back! 🙂

after watching the plow we headed to our weekly "Little Gym" class… Not sure what was in Jacksons breakfast but he was a MADMAN there today! Running around crazy — although I guess thats the best place to burn that energy right! hehe..
the cutest piggies ever on the balance beam!

crackin' up at the little gym!

'mom — they stopped blowing bubbles.' 🙁

so after "The Little Gym" – lunch and a short nap .. we decided to venture out! :)…..
our little snowman! hehe…

hmm not falling from the sky anymore??…

"this is FUN????????????? liars."

check out how deep it is – its up to his little knees…. which made walking difficult 😉 poor little bear… hehe…

"Dad, what is a snowball???"

hahahah – snowballs are funny!! 'you got me dad!'

'TWO elmo mittens?!?!? COOL" — I wish you could hear him says 'COOL'.. its a riot!!

haha i LIKE snowballs!!

so there ya go!
check back tomorrow for more updates!!
Off to get Rick some medicine as he is starting to get a yucky cold 🙁 got any good sinus/cold remedy suggestions?! Send 'em over!!
Hugs!!
K