Roller Derby. Ever heard of it? Remember it? Neither was the case for me! Until a few months ago..
My bro, Freddie, was blessed enough to meet a sweet girl, Allie. We heard about her here and there and noticed a bit of a sparkle in his eye when he'd talk about her…. oooohhhhhh Freddie liked Allie!!!! It was about time he asked her out – and lucky for him, she agreed 🙂 As he was getting to know her, of course as his nosey sister, I was after him for some details or at least some info! "She plays Roller Derby," he said. What the heck is that?! Had never heard of it – didnt know what it was or even how you played it! For someone that is the Dodgeball Champion, this was a perfect match for him!!!! She loved her Roller Derby – he loved his Dodgeball… perfection! He said we should come to a game sometime… so we did! Last night. 🙂 We didn't get to meet Allie aka "Maura Buse" (hahaha) after her game since Jackson was ready to leave after the first period, but she was ROCKIN' out there!! Rick and I can't wait to go to another game – it was so fun! But we might just have to leave Jackson home next time.. Although he loved it – it was a bit late for him…
So "De-De" (as jackson calls Freddie) Nicely done. Tell us when you're coming over for dinner with "Allllllliiiiiiiieeeeeeeee"
love you-
k
ready to take on dad in a derby game!!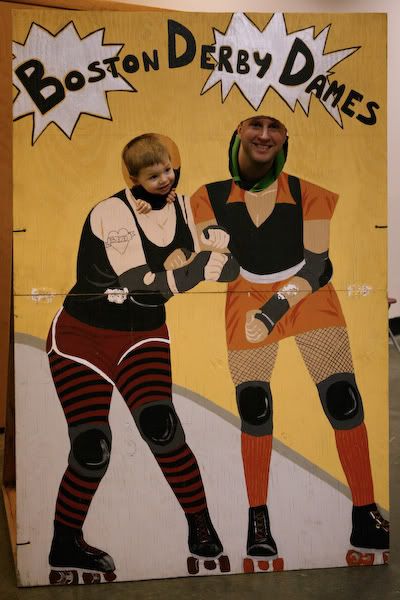 at first glance… checking out the arena while they were warming up: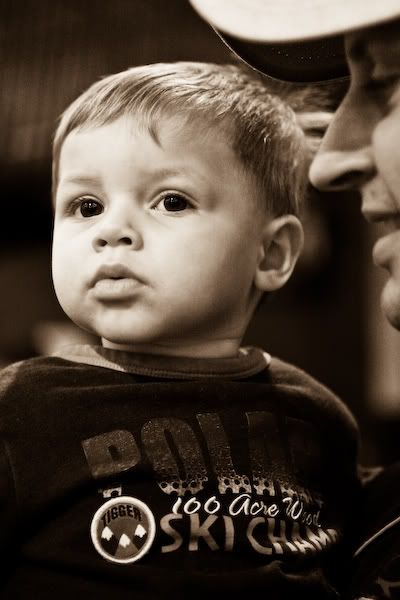 Introducing… 'Maura Buse!!!'

'Maura Buse' in the blue…. in the intro as to how the game is played!!

Cheering with De-De!! — Go, Go, Go!!

Jack was sad when the girls would take a spill — anytime someone fell this was the face he made while shouting "OH NO!"

The girls in action!!

What a awesome boyfriend – sportin' the gear for his girl!!!

Love you guys — now freakin get over here will ya!
xoox