what a fun afternoon!
I woke up this morning and decided to search around for something fun to do today with the Jack-man. Since I usually book sessions on the weekends, its very rare that I actually have a weekend day off to do something! So I scanned around a few websites and then I saw that it was a strawberry festival at a local orchard! How fun!!! I went strawberry picking when I was younger with my grandmother but haven't been in years. I forgot how fun it was!
Jacksons loved strawberry picking…(read: strawberry SQUISHING!) but it was definitely fun and a perfect day to spend a gorgeous day outside
We recruited MiMi and Kelly to come along for the fun too… Jackson was psyched! When we got there there was a folk band playing for the kids… of course Jackson had to stop for a little boggie action!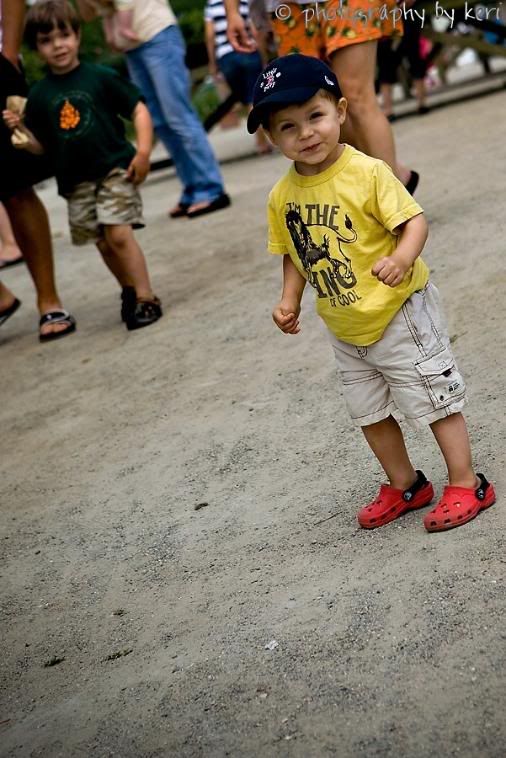 Then the main event.. nope, not strawberries- the TRACTOR HAYRIDE! We could have just circled the whole place on that all day and Jack would have been more then happy! He had to watch everyone get on… as he was yelling to everyone 'TRACTOR!'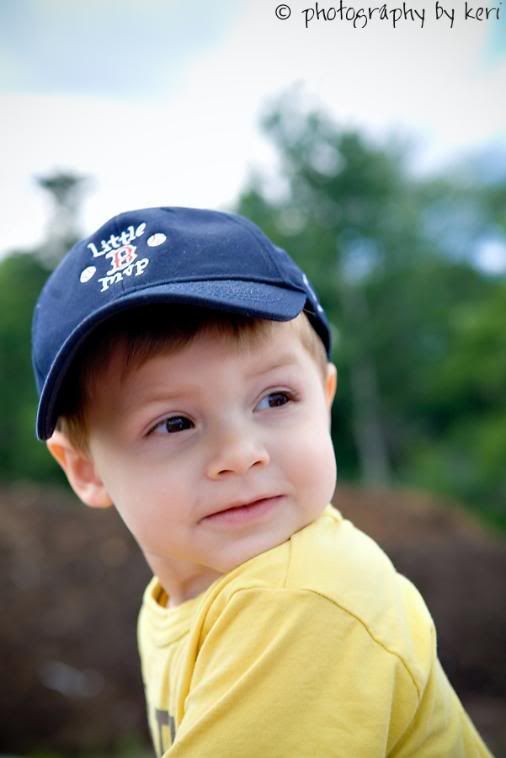 This was his view:

Once we got down to the strawberry patch he was excited once I started to tell him we were going to get berries! One of his favorite things! So here he is checking out all the people already picking..

This was what we started with….

and maaaaybe we had a few snacks along the way…(despite the DO NOT STEAL BERRIES sign!! — OOPS!)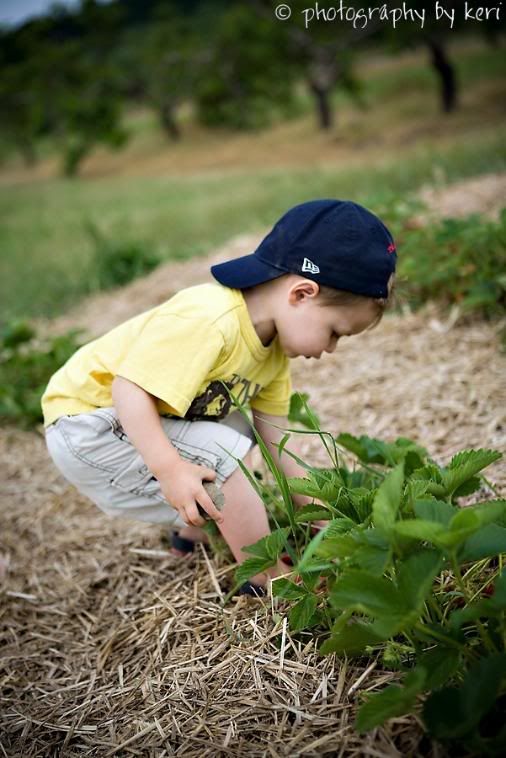 bite size!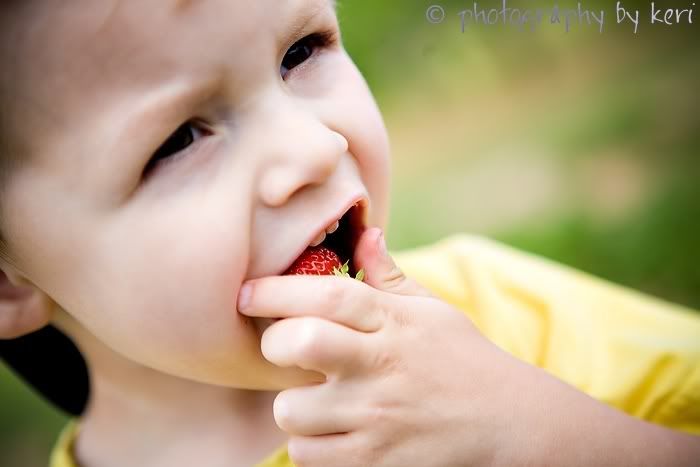 gotta find just the right one!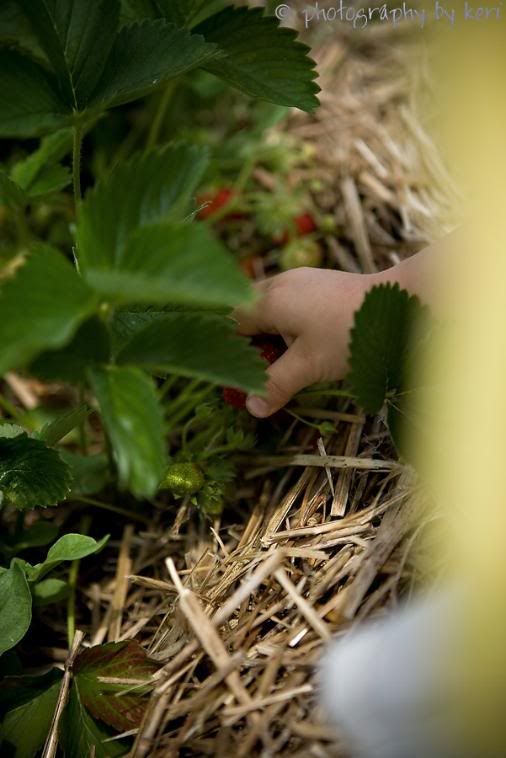 no, those hands dont say guilty or anything!!!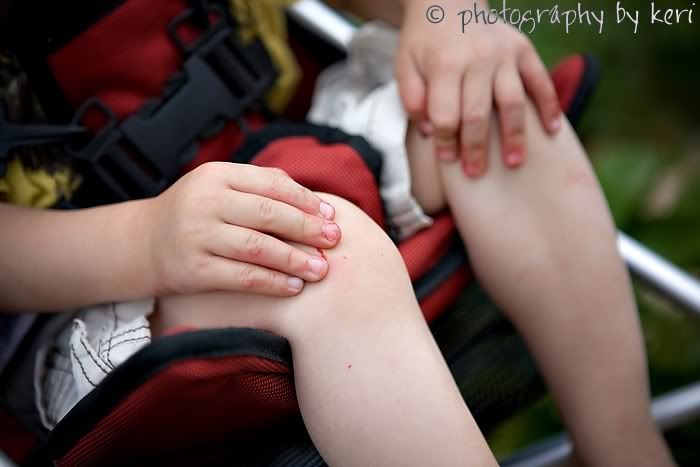 this is what we ended up with 🙂

Jackson couldn't get over his red hands- not only his red hands but MiMi's red hands too!!!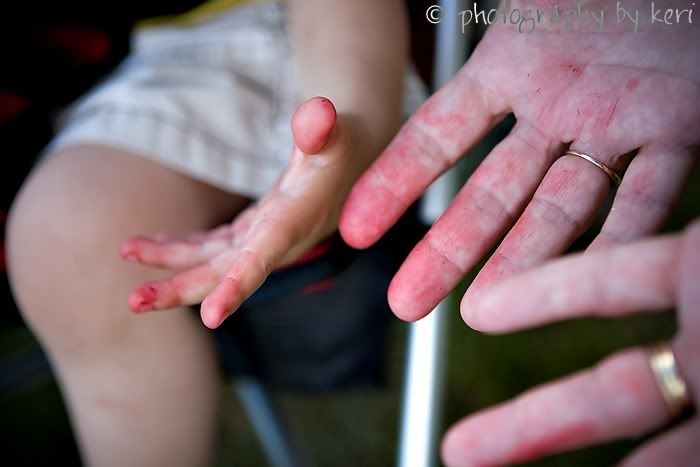 All tuckered out in the stroller ready to head back… strawberry lips and all! (why does he move his hat to the side?? i have no idea?? but it drives me crazy!)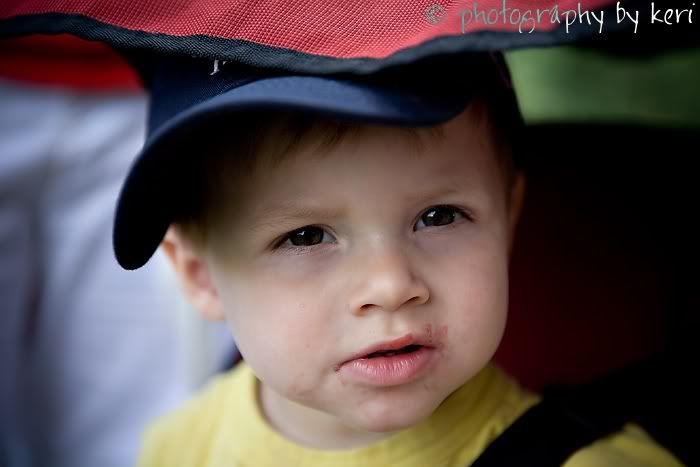 just a few baby berries…

the rows and rows were never ending!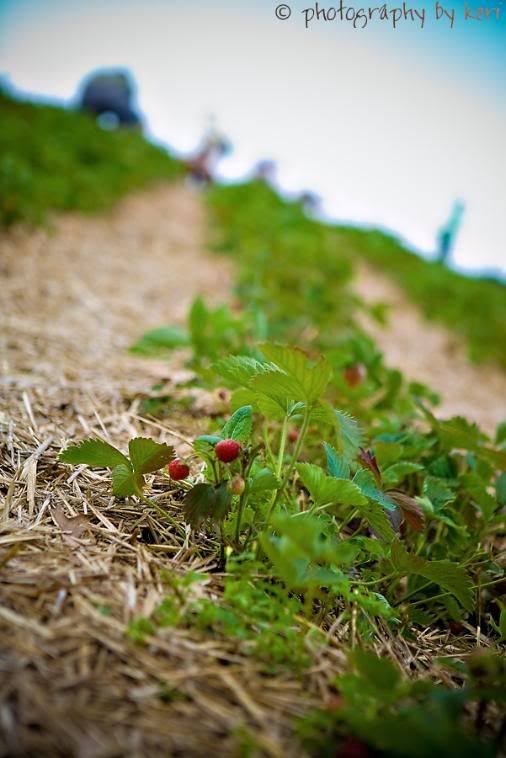 and what a fitting way to end the warm strawberry picking day…. well a strawberry frozen yogurt popcile of course!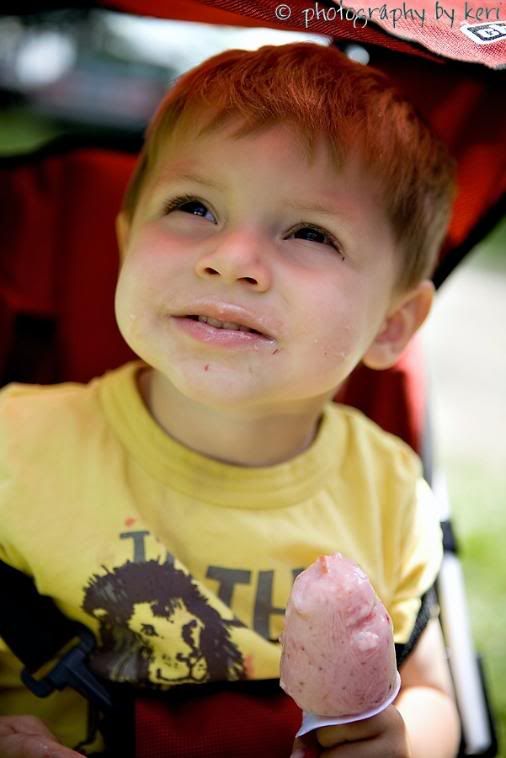 Such a funny guy.. we had so much fun… needless to say he's exhausted!!! All that berry pickin' wipes ya out!
now what to do with all those berries????!!
Hugs,
Keri