Although we're supposed to get 13+ inches of snow tonight – we decided it was warm enough to hit the beach this morning… either that or we just had to get out of the house to play!!! 🙂 Once we got there we saw cousin Morgan!! We may have been bundled up – but it was another great at the beach!!
Thanks for checking in..
Hugs,
K
Jackson checking out the ocean waves…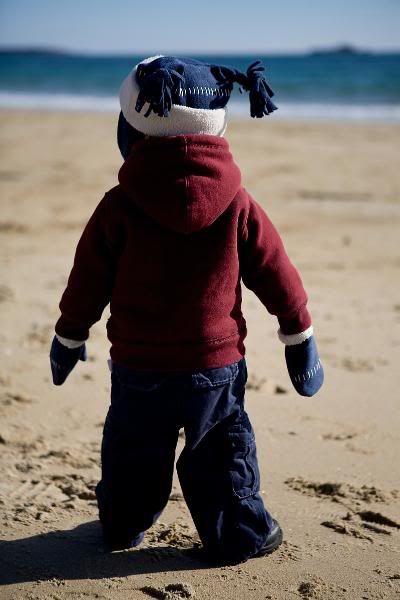 Ms. Morgan loved Jackson's ball – looks like he's not the only one in the family that loves to kick the ball around!

Adrenaline junk I tell ya!! — LOVES to have Dad toss him up — can ya tell!