would you like to know jacksons favorite pass time? that would be staring out the window at the YELLOW DIGGER across the street. Who knew all you'd have to do to have hours of entertainment is to just park ourselves outside on the steps or by the front window inside to watch all excitement!
uncle randy got jackson this ROCKIN' yellow digger for his birthday. we have driven by it for months now and every time we pass the boutique toy store we talk about how cool the diggers and outdoor toys are there! Silly Goose has the coolest toys! Good thing its only a short walk in the stroller away!
at any rate, uncle randy had rick pick this up for him since he's been eyeing it for a long time now… and BOY did he score big with this one!!! papa took it yesterday to put it together (because mommy wasn't doing that anytime soon!!) and when papa brought it back today jacksons face lit up like a christmas tree! I brought the camcorder around and taped that so hopefully I can get around to posting his little face on the video sometime soon as well. Needless to say, he's been on that thing from the second it came back to our house.. well, its a toss up between looking out the window at the REAL digger, and playing on this one!
checkin' out the real digger…

i'll let the images speak for themselves…. notice right in the middle the 'i can't do it – the world is over' face he makes to try and get someone to help him… notice how fast the recovery too! little booger!!
his favorite thing to do is to pull the pin out from the wagon and put it back in – the back wagon can come off… go figure!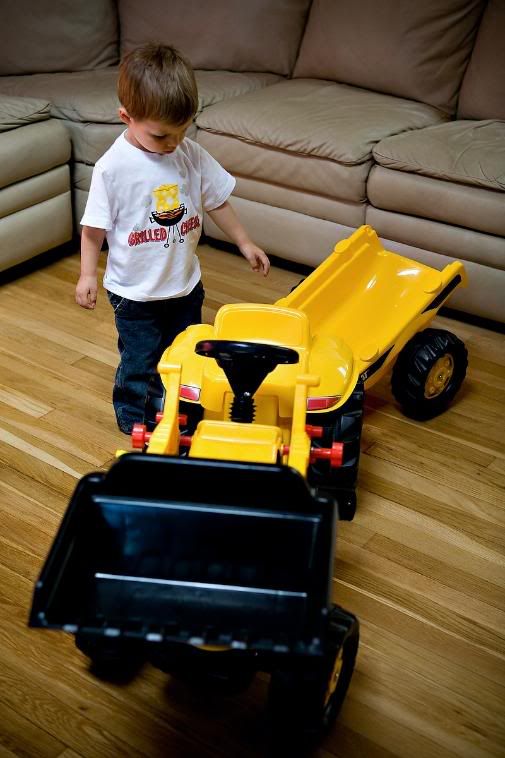 lovin' his life!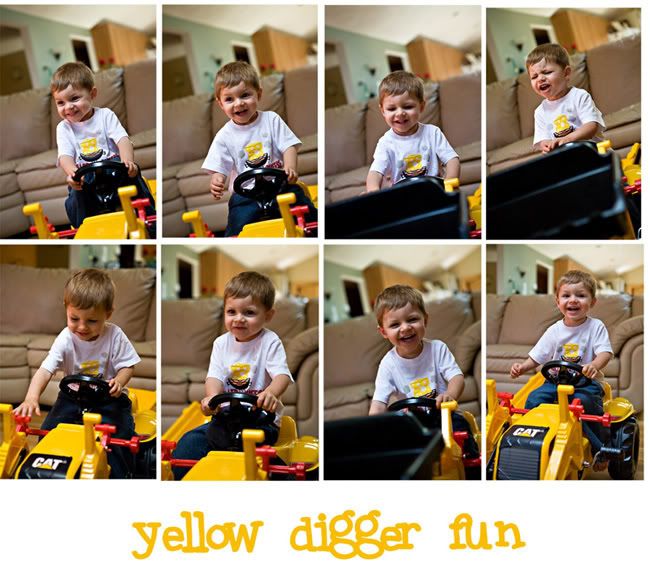 in case you missed that last one – check it out a little bigger… think he likes it!?!?! 🙂

after all that 'diggin' jackson worked up quite a thirst…

but wait- thats a juicebox he was holding!… oh yes, look closely on his arm…. do you see it???

yes, those water droplets are JUICE which he SQUEEEEEZED out all over the place – making mommy scream as we were both getting covered in motts for tots juice…. but that scream from mommy produced this hysterical smile so it was worth it!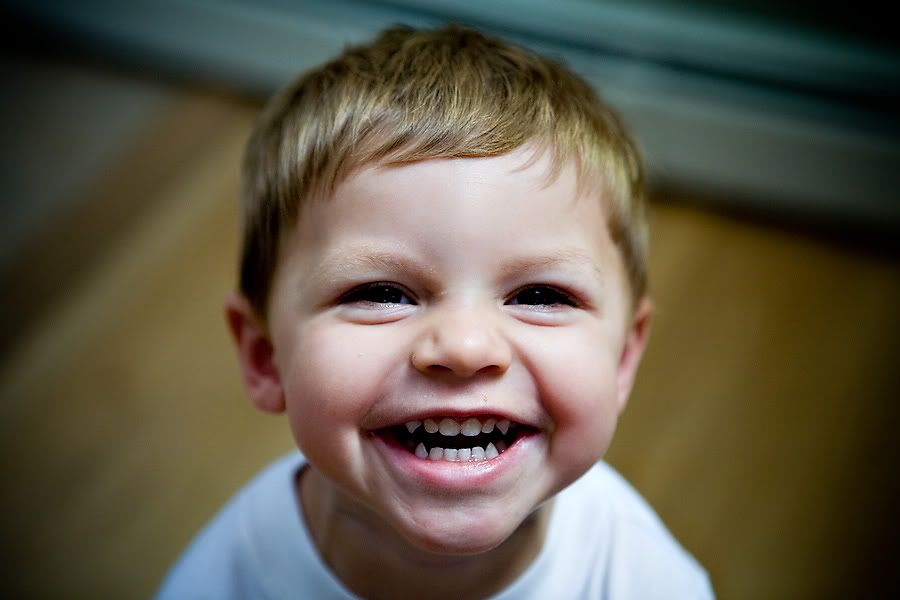 (thinks he's sooooooo funny getting mommy covered in juice!… betcha can guess how fast that came out of his hands!)
After all that fun, it was time to go burn some energy off… we headed outside for a bit but first- gotta put your 'uncle marc hat' on of course!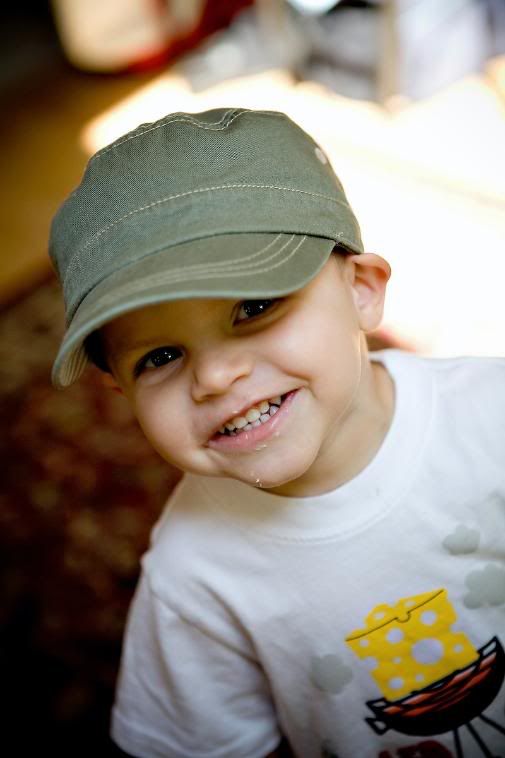 uncle marcs hat. thats what jackson has named this hat…. why he calls it that i have no idea– all i can think of is that he remembers seeing uncle marc in the same kind of hat??? who knows with that silly boy!
whenever we're getting ready to go outside to play he says 'sunscreen, uncle marc hat please'…. thats my boy!!!
oh and in case you wanted to know – chocolate covered pretzels melt very quickly in little hands…

but man that face is good enough to smooch!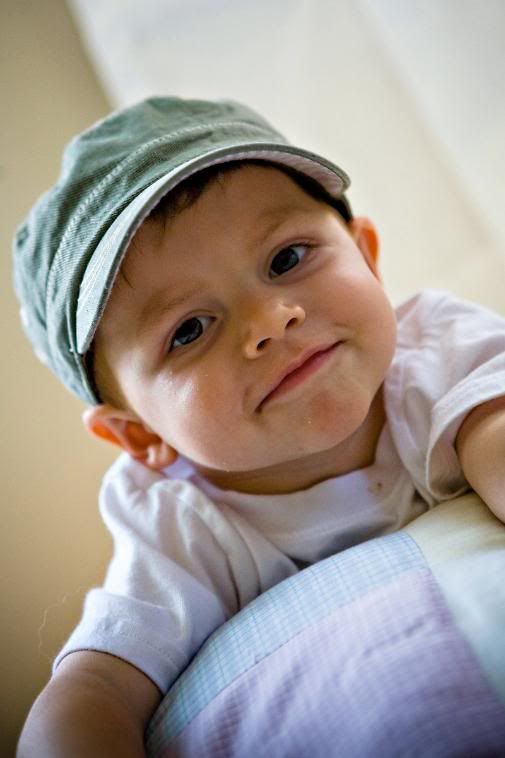 thanks for checking in…
love him!